Three Miami Heat All Stars at 2016 NBA All Star Weekend in Toronto?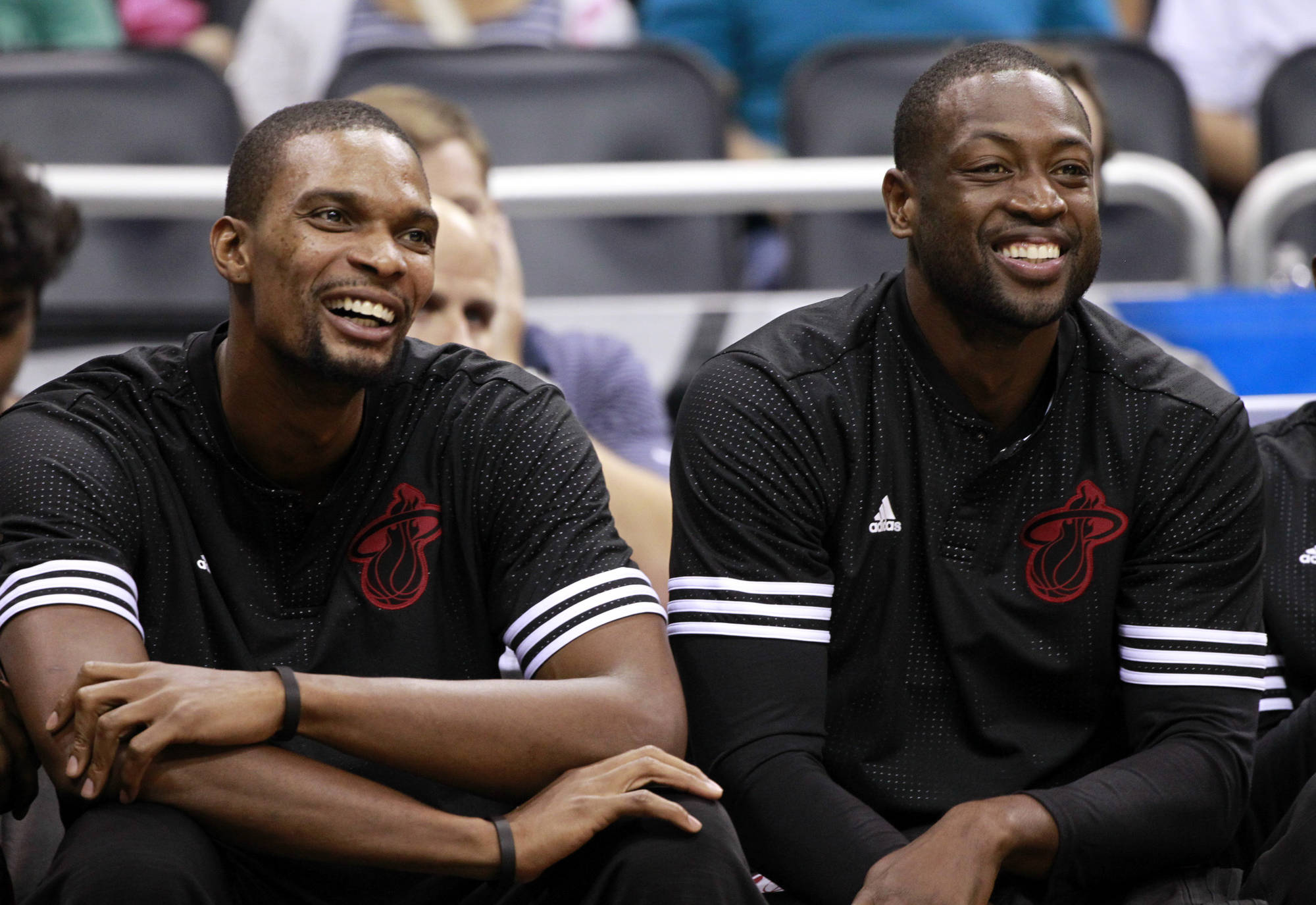 Kim Klement-USA TODAY Sports
The Miami Heat are one of the favourites to make an appearance in the NBA Finals. And when a team has such a high expectation, usually Pat Riley constructs a roster full of talented athletes.
Although it is November, there's nothing wrong predicting the futures of the Miami players. I believe 3 of next year's East All Stars will come from the Heat.
Dwyane Wade has entered his 13th season. In his career he's managed to be selected for 11 All Star squads. And in 2010, won the NBA All Star game MVP. In all his All Star appearances, Wade has scored a combined total of 173 All Star points.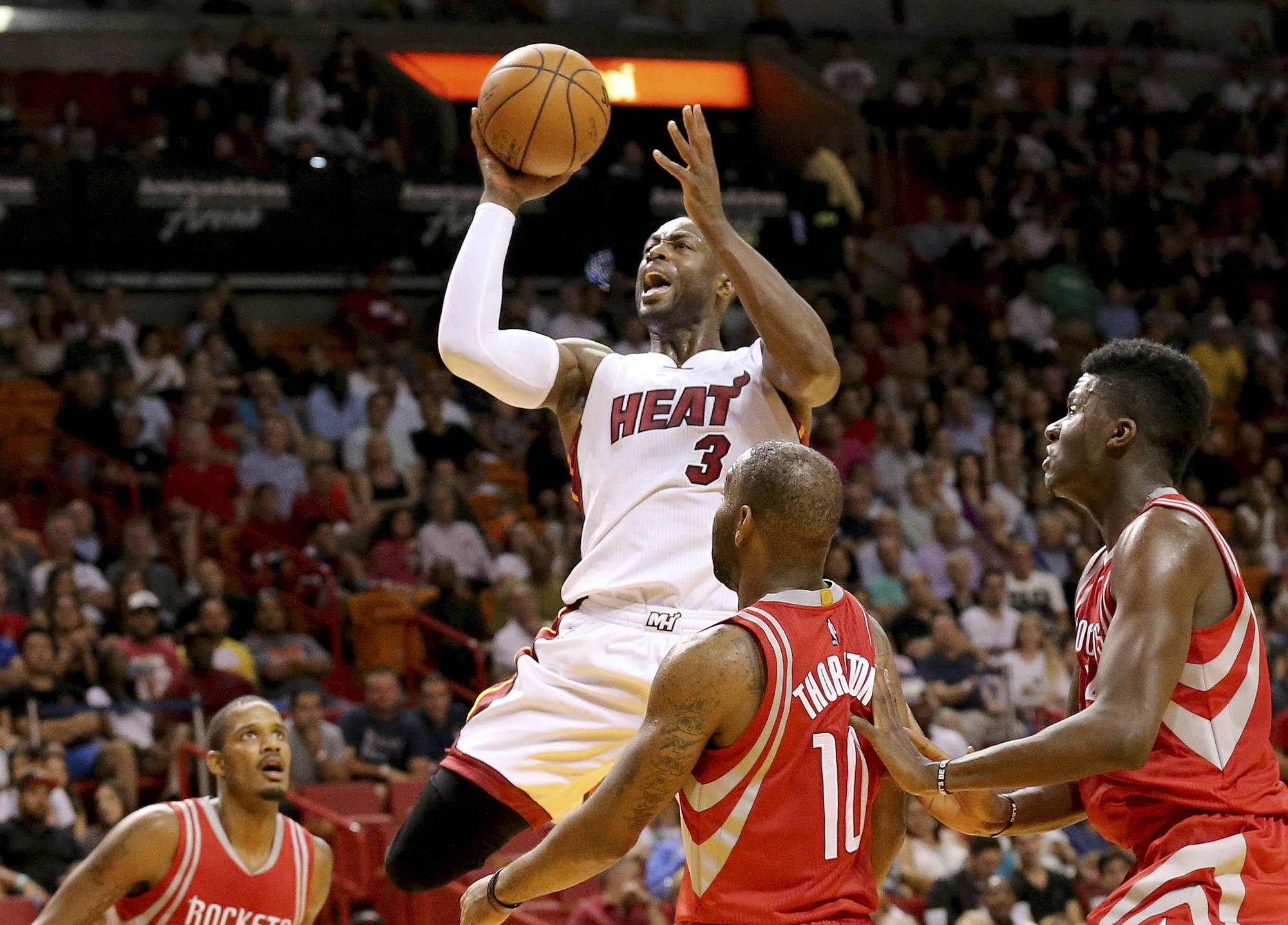 Steve Mitchell-USA TODAY Sports
I believe the 2015 All Star game wasn't the last time we would see D.Wade represent the East. He has proven in his first couple of games that he can still dominate on the hardwood, even if his 33.
Wade is currently averaging 21.5 points, 4.8 assists and 1 steal per game. And let's not forget his high flying dunks. Proving that age doesn't matter.
Whether Heat and D.Wade fans vote for him to be a starter, or the coaches select him as a reserve, I'm predicting we will get to see him representing Miami and the rest of the East at Toronto.
Chris Bosh has also entered his 13th season. He has made appearances in 10 All Star games. All of the selections in consecutive years.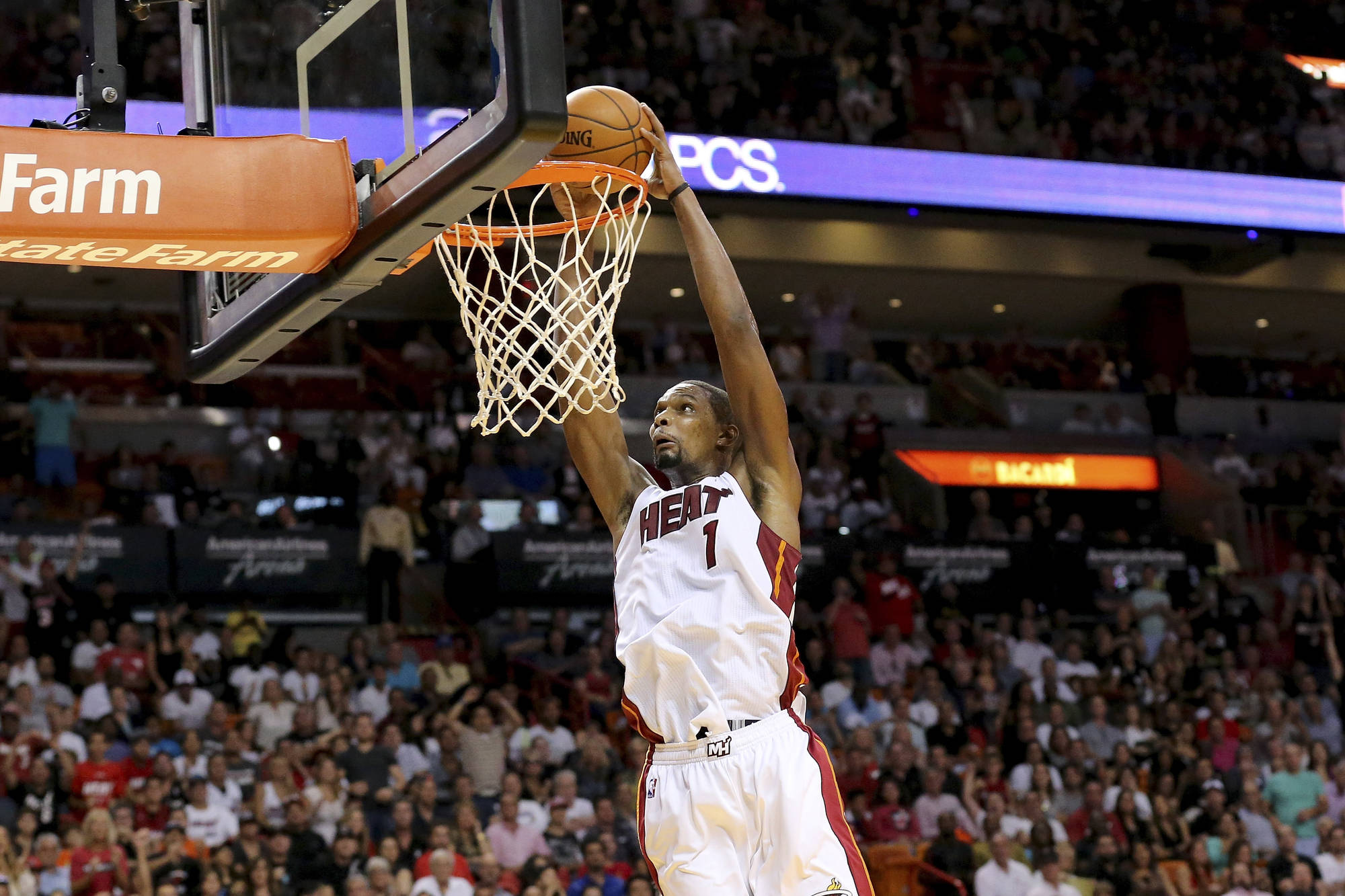 Steve Mitchell-USA TODAY Sports
It would be odd to not see Bosh wear an All Star jersey. He's been apart of the Eastern squad for 10 straight years. It would be criminal not to have him on the roster in 2016.
He too has proven to continually be dominant, even after being in the league for so long. His maturity on the court is valuable to the young players, and helps him make wise decisions of the offensive and defensive ends.
In his first 4 games, Bosh is averaging 14 points, 9.3 rebounds, 1.3 steals and 1.3 blocks. Let us not forget that he has just returned, after being sidelined for a half a season.
I'm predicting for the Miami Forward to be selected, by the coaches, for the 11th consecutive year. All Star weekend just wouldn't be the same without his presence on the court.
Hassan Whiteside was the surprise player from last season. And is continuing to play amazingly this season. Will he be selected for All Star?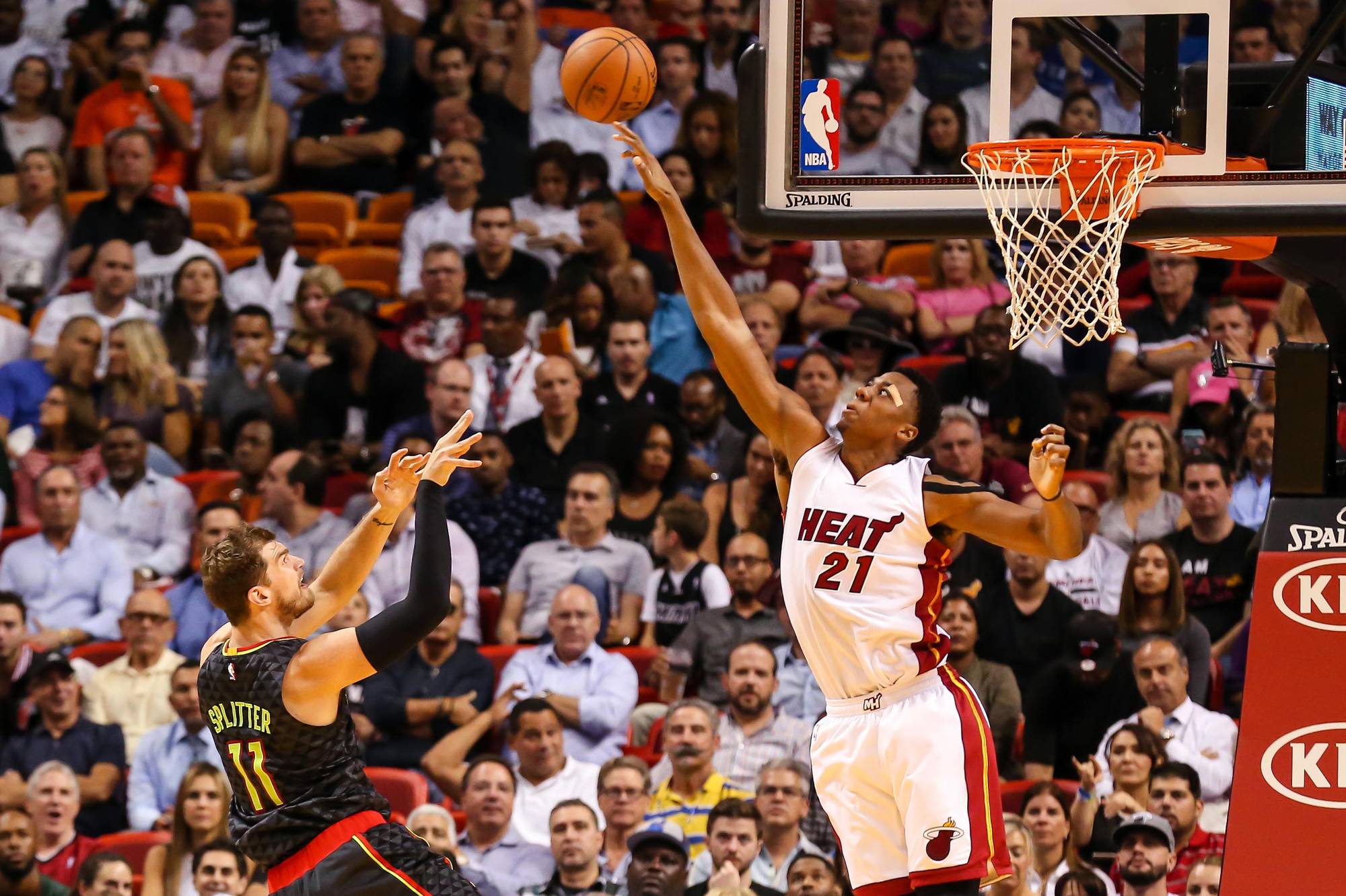 Steve Mitchell-USA TODAY Sports
From D-League to NBA star. He has proven that he is worthy of being apart of the, post-LeBron, Big 3. His defense is ridiculously good.
Whiteside is currently averaging 15.8 points, 11 rebounds and 3.5 blocks. He is tied for 5th in rebounding and ranked 3rd in the league for blocks. Not bad for a former D-League player.
I'm predicting that Hassan's impressive play will be enough to convince fans to vote for him, or coaches to select him for reserve. I'm guaranteeing you that he will be joining Wade and Bosh, in Toronto, for his first All Star game. It would be fun to see a block party at All Star.
The 3-time NBA Champions, the Miami Heat, will once again have three of its stars playing in All Star jerseys next year. I'm guaranteeing you, it will happen.

Tags: nba all star weekend toronto 2016 nba all star nba all star toronto 2016